On February 10, the opening ceremony of the XIV winter European Youth Olympic Festival was held in the capital of Bosnia and Herzegovina, Sarajevo. The fire was lit at the country's largest stadium "Koshevo".
Entrance to the stadium was completely free for everyone. The organizers hold the festival under the slogan "Two cities – one dream", and try to recreate the Olympic atmosphere of 1984, when Sarajevo hosted the Winter Olympic Games.

The opening ceremony included a protocol part, at which EOC President Janez Kocijancic addressed the audience with a speech.
According to the organizers, this festival is the largest in the history of holding such winter forums. Only participants in Sarajevo came more than one and half thousand. For comparison, in the last winter EYOF in Turkish Erzurum participated in total 650 athletes.

17-years-old Bosnian volunteer Armin handed down the Belarusian flag during the ceremony. He has never been to our country, but he has heard a lot about it and would like to visit. For example, during the ІІ European Games, Armin wished the Belarusian team good luck and more gold medals.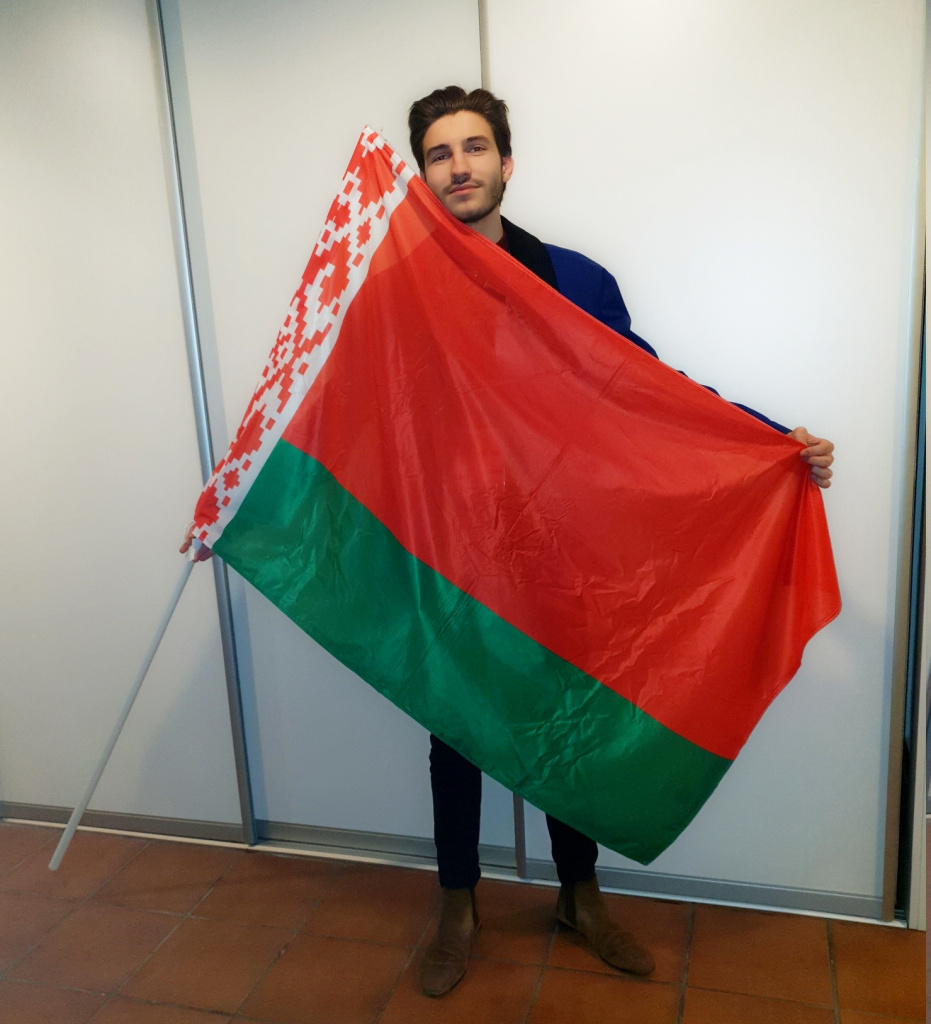 In the creative part, the audience was amazed by the costumed show and the Bosnian folk dances. A Bosnian judo player Larisa Ceric lighted the Olympic flame in the cup. The ceremony ended with a massive firework.
The Belarusian delegation, led by mission chief Vasily Yurchik, attended the opening ceremony. The captain of the whole team and the hockey squad (U-17), Kirill Buynich, played the role of the flag holder. Hockey players will hold a starting match on February 12, against Slovakia.

Competitions will be held from 11 to 15 February. On the first day, 14 Belarusians will start cross country, alpine skiing and short track.

Photo: NOC Belarus. eyof2019