The National Olympic Committee of the Republic of Belarus (NOC) gladly joined the international cultural and educational event "Museum Night" again. We invited everyone interested to join a tour around the headquarters building, organized a meeting with the athletes and as a result achieved a range of emotions that would be enough for the whole year.
You simply can't stay indifferent when during an hour and a half you manage to hold in hands the torch of the II European Games, to see the real Olympic medals, to communicate with some famous Belarusian athletes and get an autograph. And what is more, to hug Lesik the Baby Fox and take incredible number of photos.

People came to the excursion singly, in pairs, companies and with the whole family. The eight-month-old Yasmina broke the age record, becoming the youngest visitor of the Olympic Museum. Although, she spent all the time with her mother Nadezhda, but, it seems that she remained pleased. Just like her mother. Nadezhda says that "when she was choosing where to go to the "Museum Night" on the poster of tut.by, the proposal of the NOC attracted her. Our family adores sport, we watch it and cheer for. To miss the excursion to the Olympic Committee would be wrong. It was very interesting, we learned a lot of interesting facts. It is such a pleasure to touch the torch, to become part of an important page in the history of our country."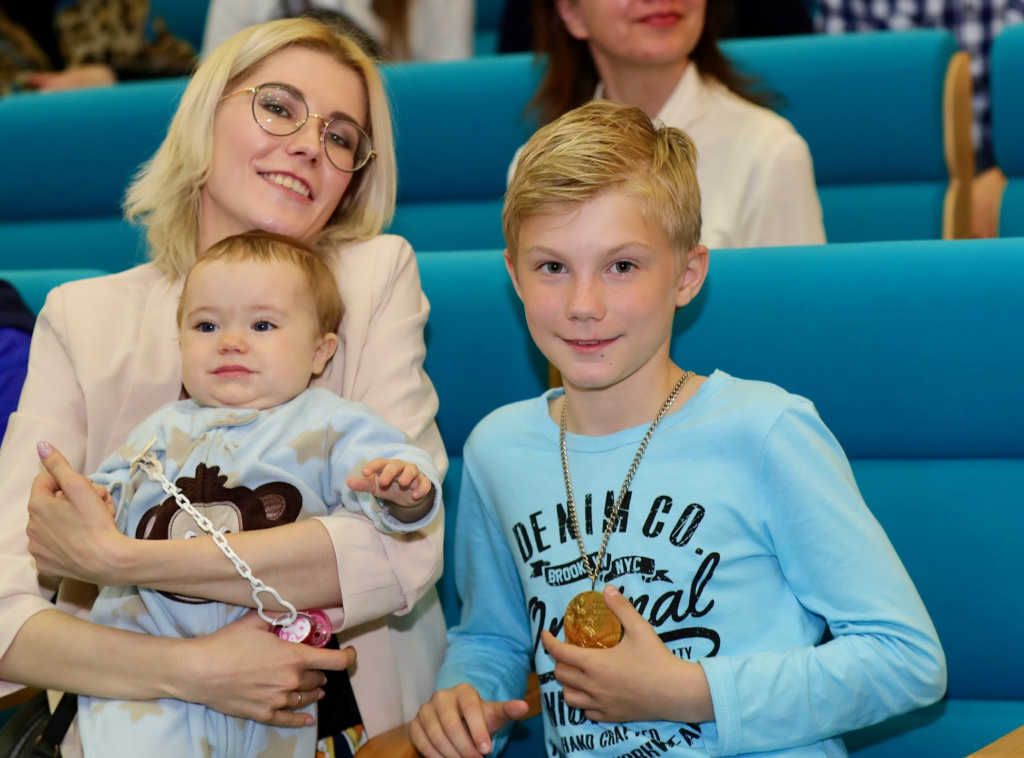 The first excursion was given by the Montreal 1976 Olympic champion, cyclist Vladimir Kaminsky. He was talking not only about the way he came to sport, but also about his ingenious fate: "They didn't believe I would be a cyclist, and I myself didn't. In general, I wanted to play football!" A heart-to-heart talk stretched for forty minutes, and no one left an excursion without an autograph and a photo with a famous champion.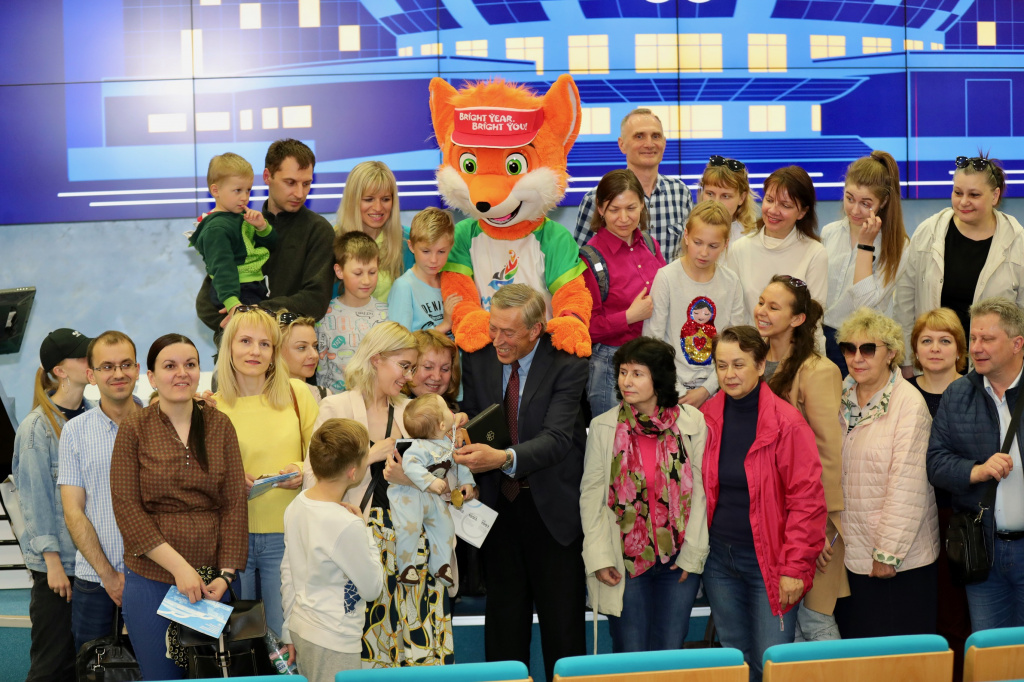 One of the excursions was visited by the multiple Paralympic champion and prize winner in athletics Olga Zinkevich with her daughter Elizabeth. Lisa saw a post in our instagram and in three minutes signed up for an excursion: "I really like that in one place you can hear about all our famous champions at once: Carsten, Nesterenko, Domracheva. This is amazing!"
Olga, by the way, is a torchbearer of relay "Flame of Peace". She will carry a torch on one of the sites on June, 17 in Minsk.

The participants of the forthcoming II European Games Marina Slutskaya and Vasilisa Marzalyuk, as well, communicated with the visitors of the excursion. They invited everyone to support them at the competitions of the II European Games and told about their ways to the top-class sport. They both agreed – everything starts with a good first coach, if he doesn't kill the love for the sport, then everything will be fine further on. Vasilisa, the champion of the 1st European Games in Baku, told that after successful performances, she doesn't mind eating out in McDonalds, and Marina was metaphorical about food: "One of the joys in life is food!"

They both can't imagine their lives outside the sport, but if not it, then Slutskaya, for example, would become a teacher – she really likes communication with little children. Athletes talked about talismans and superstitions, behavior before important starts and counted their awards. Everyone who socialized with them, determined to go to the arenas in June and support the girls personally.
Marina presented to the NOC Museum of Belarus a belt, in which she became the champion of Europe in 2017.

Alexey, Olga and Daria Klimkovs came to the "Night at the Olympic Museum" for the second year in a row. Answering the question "why" they were unanimous – to compare sensations. They liked everything so much last time that it would be wrong not to repeat it. The instigator of the idea Daria explains: "Emotions were so strong that we unanimously decided to go again. We were deliberately looking for information and found out about the event on Facebook. It's nice to see something new. And the sensations are the same pleasant. It is so great that in our country people pay so much attention to the history of sport and sports achievements. We touched the torch and felt like part of a big event". Alexey added: "Your event brings good luck. Last year, Olga and I were going out, and today we came as a married couple. We hope, that this event will bring us the next changes." We also hope for it and will be glad to see you again.

Also, Olympic champions Alexander Bogdanovich and Yanina Provalinskaya-Karolchik visited us that evening. Visitors who saw Alexander's real medals expressed special interest in him. And the Olympic champion was not confused and reminded that it is worth visiting the competitions in rowing at the II European Games. Today in Alexander Bogdanovich's life there is still a lot of sport. Today he was playing football, tomorrow he will be playing hockey, and the day after tomorrow he will be cycling. But he won't get on a boat any more. One-and-a-half-year-old Timur Bogdanovich, who couldn't help supporting his father on such a wonderful evening, made the atmosphere even more relaxed.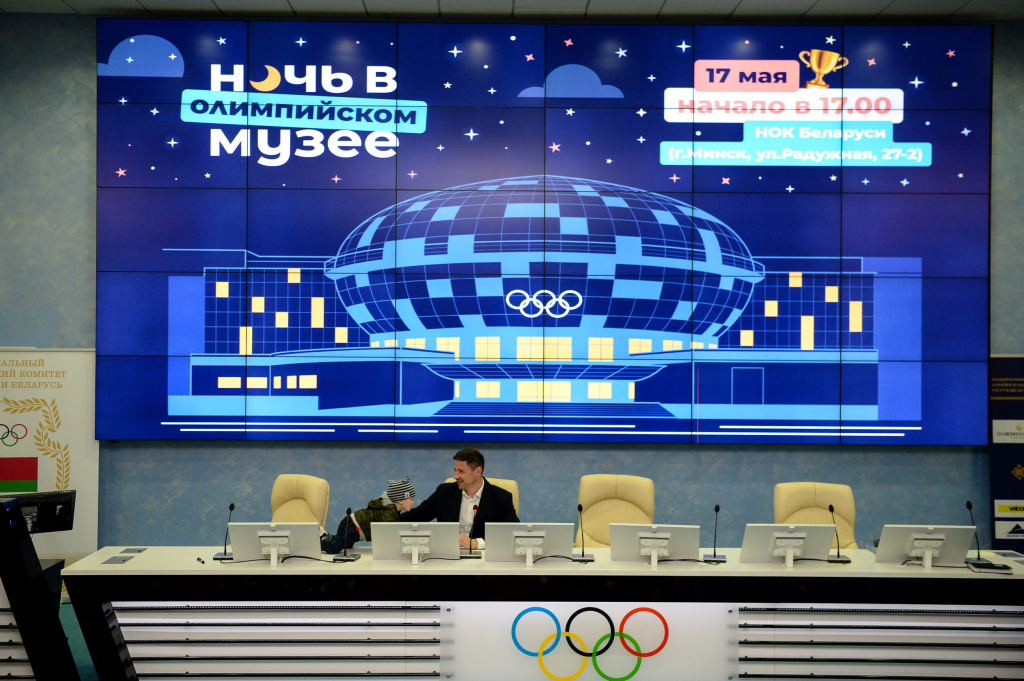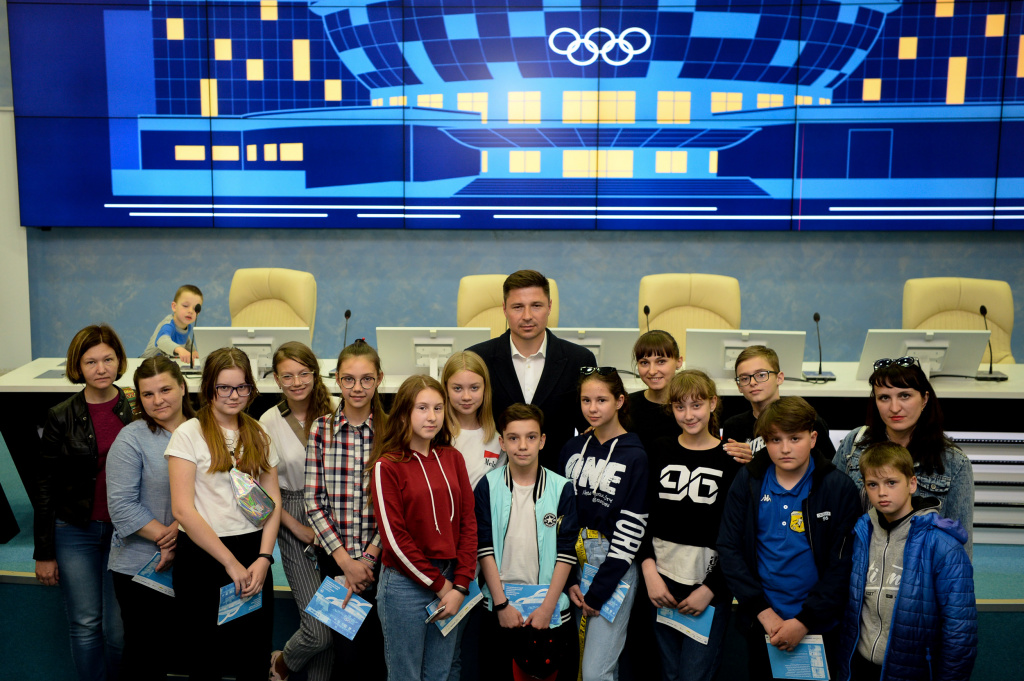 Before the participants of the next excursion went to talk with Yanina Provalinskaya-Karolchik, they touched the field and track core. After trying to hold it with effort with both hands, people started to admire the athlete in new colors. Yanina told me that she loves to cheer for her athletes, and besides athletics, she also watches figure skating and rhythmic gymnastics. She was asked about the daily sports routine, buck fever and attitude to doping, and also people asked autographs and wanted to touch the medal. Of course, she brought with her Sydney gold.

Within seven hours, more than one hundred and fifty people came to the NOC Museum of Belarus.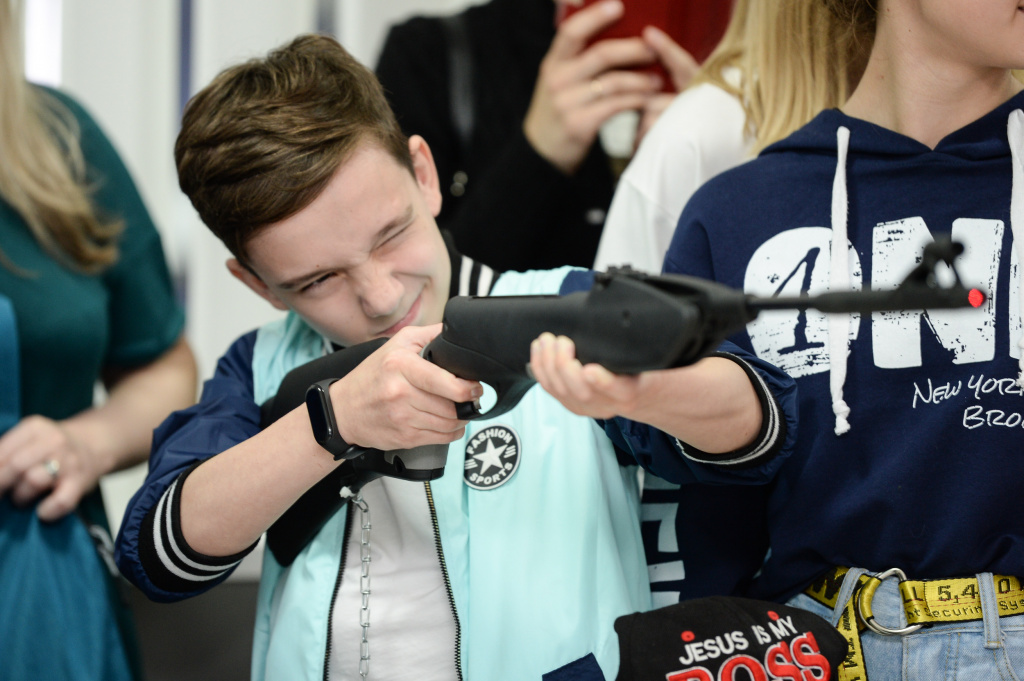 We are grateful for the help in carrying out "Night in the Olympic Museum":
BSUIR teacher Tatiana Pechen and her team of volunteers;
photographers Sergei Neverkevich and Denis Kostyuchenko;
all concerned sports fans who spent this evening with us, who were interested, inspiring and admiring;
Olympic champions and winners. Thank you for the victories and emotions!