The Belarusian party at the meeting includes First Vice-President of the NOC Andrei Astashevich, Olympic Committee's Secretary General and Director of the II European Games 2019 Directorate George Katulin, Belarusian Gymnastics Association President Elena Skripel.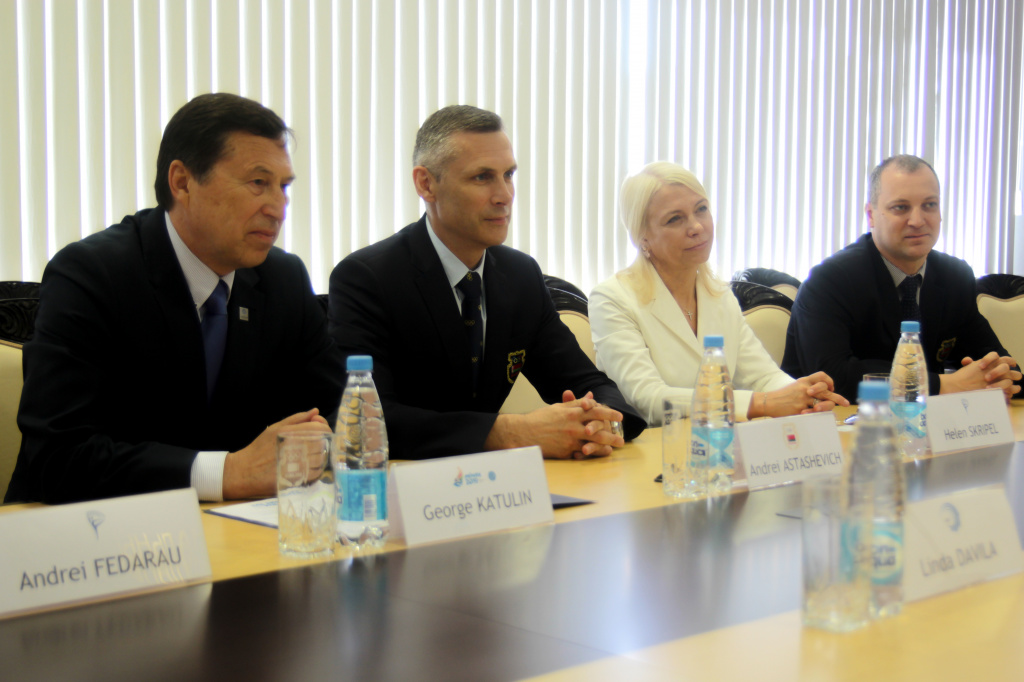 Andrei Astashevich greeted the guests at the NOC HQ and expressed confidence in fruitful cooperation between respective organizations.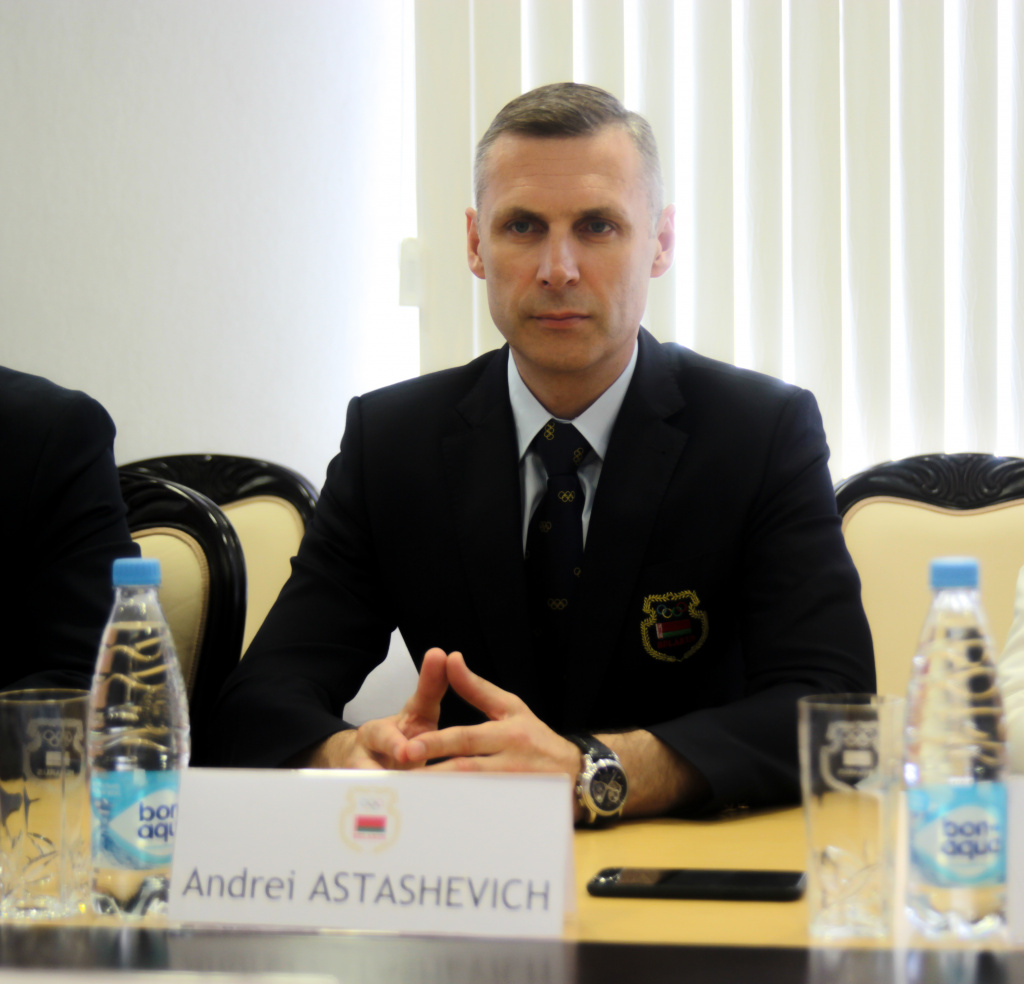 "Our country provides background for gymnastics buildout. In March 2017 it was opened the Palace of Rhythmic Gymnastics, a true city sightseeing. Besides, today you have an opportunity to inspect one of the Minsk 2019 venues, Minsk Arena", said First Vice President of the NOC Belarus.
In the course of the visit the UEG delegation takes part in coordination meeting with foundation "Directorate of the II European Games 2019". They will touch upon issues of arrangements and holding of gymnastics disciplines at the European Games.