17-year-old Yelizaveta Dorts is a nontrivial girl. She is a shot putter, reads the history of Warcraft and dreams to seek justice when becomes an adult. Today, in our section «The medalist responds» we have a silver medalist of the 3rd Summer Youth Olympic Games in Buenos Aires.
An interesting case led me to sport. We went to summer camp with friends. One of the coaches noticed that I was very active and offered me to join his group. I was 10 years old.
I didn't choose athletics intentionally. I lived in Dokshytsy – it is a very small city. There are only a few clubs of extracurricular activities: volleyball, drawing and athletics. So I decided to pick the last one.
I watch widescale sports tournaments. At the last football World Cup, I was rooting for the Russian team. I also watch athletics when I know the competitors.
My first coach is Alena Alinovskaya. When I first got in athletics, they told me that I am hopeless. But she discovered prospective capabilities in me and believed that I could become something. Initially I took up heptathlon, but later on, accidentally, saw girls in shot put at regional competitions and became so excited! My coach and I decided to try and since then I got into shot put.
After winning the medal, came back to the Olympic Village completely exhausted, and got a message from Alena Alinovskaya. She is proud of me.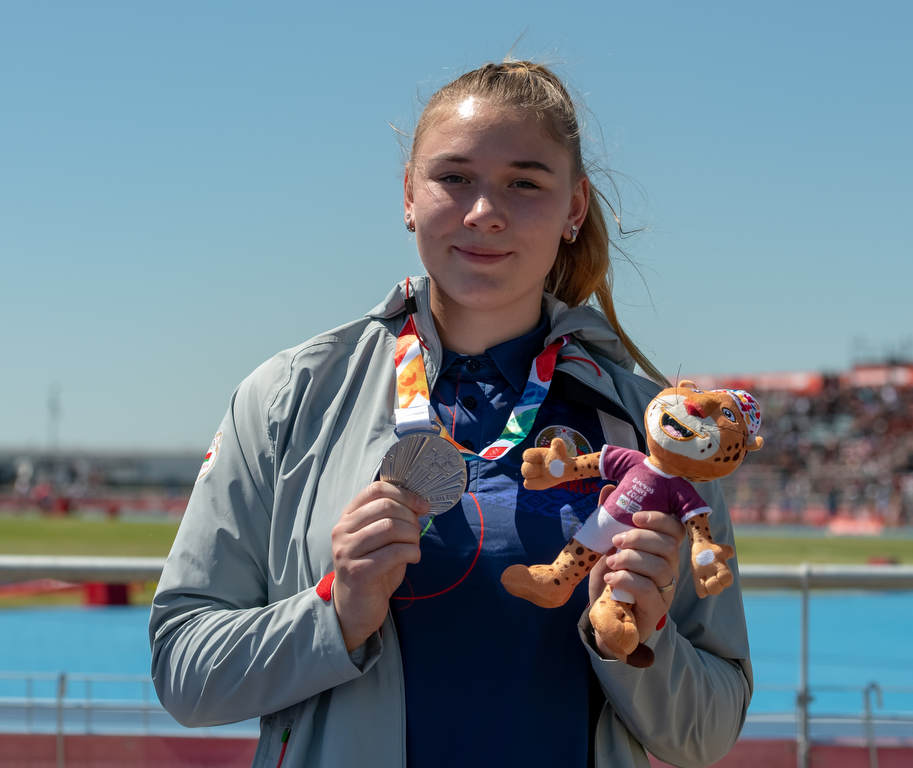 It turned out that after the Games the whole city was proud of me. In Dokshitsy, everyone was expressing congratulations to my parents and sent me greetings.

For now sport is my «little» job. But I hope to turn it into profession I love in the future. Now I like everything about this sport.

Games in Buenos Aires – the beginning of the road, a small step, a chance to test yourself. Next is a very difficult road to come.

I will prepare for the Games in Tokyo. I'm waiting for another projectile, the shot will be one kilogram heavier and it is still unclear for me how this will affect my health. If everything goes well, I will try to qualify. If things get rough, you will have to wait.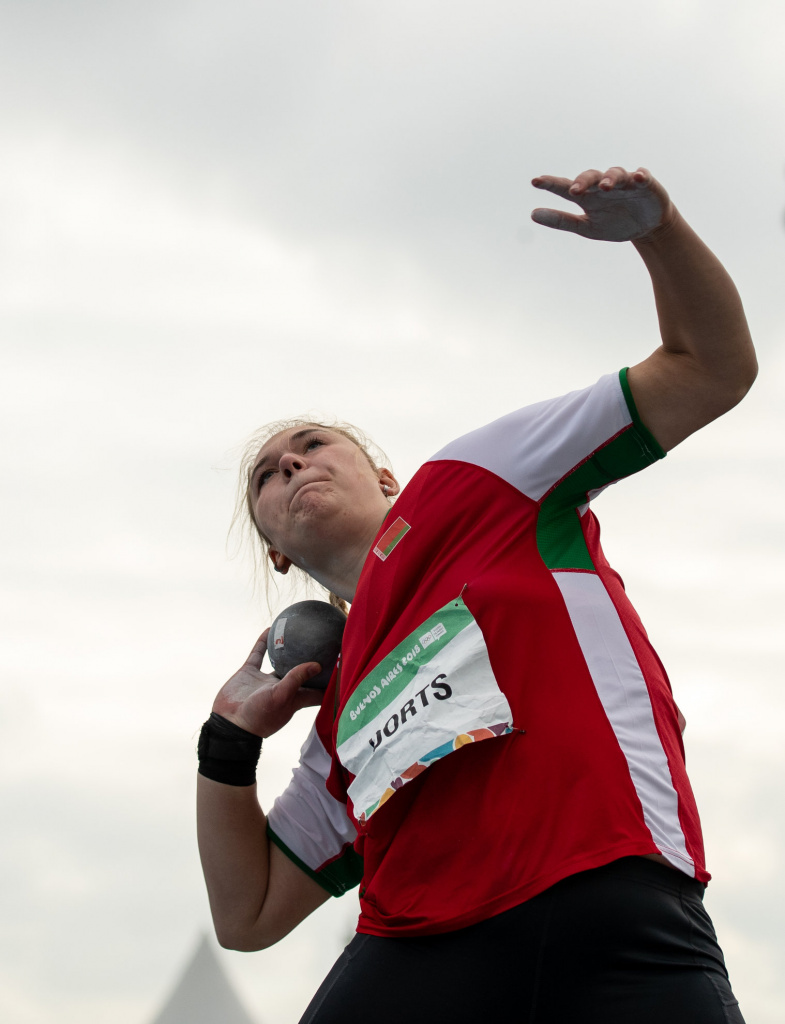 Argentina is a country fond of sports. Everyone was dancing, having fun. Spectator area was full of people and everyone was keen on what is going on.
I have a keen sense of justice. If it does not work out with sports, I would like to commit my life to jurisprudence – become a lawyer, a policeman or, maybe, a judge.

Now I study in Vitebsk in the school of Olympic reserve as a coach. Afterwards, I plan to go to the University of Physical Education.

Recently, I got all about the history of Warcraft. I used to play this game often, it completely caught me in. Now I study its history – it is interesting to understand how and where it all began.
I do not go to discos, for me it's better to have a rest with my family – I have an older brother and sister, and parents.
The family is happy with my competition. They always try to take time to watch my competitions.
I have no idols. Once I decided to become an idol myself. But I like Valerie Adams and David Storl. I would like to meet one of them, especially David. I'd like to ask him what is the hardest thing for him in the shot put.
Before you go into the shot put, think carefully. This is a difficult sport, there are many technical features. It is also difficult from psychological point: someone is constantly pressing you, but you must not give in. Be prepared for difficulties.


I say to myself: do not be afraid of anything, and if something happened, it means that it was inevitable.
Photo: NOC Belarus, IOC, NOC Cuba