Aliaksandra Herasimenia, the Belarusian swimmer and the three-time Olympic medalist, participated in "24 Razam", the charity fun run to help children with autism and said goodbye to the high-performance sport.
The famous swimmer said goodbye to the high-performance sport by taking part in a charity swim today in the swimming pool of "Tractor" sport complex. Viachaslau Durnou, the first Deputy Minister of Sports and Tourism, Ella Selickaya, the Chairman of the Belarusian Swimming Federation and Mikhail Prokopenko, the head of the main department of sports and tourism of the Minsk city Executive Committee came to thank the athlete for many years of successful performances.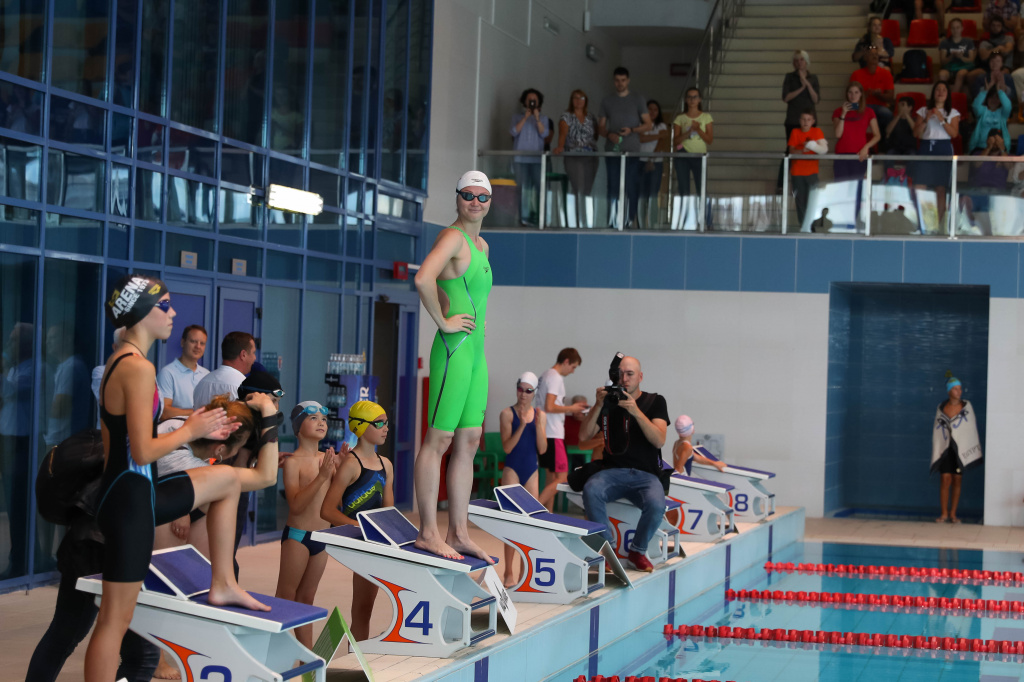 The "Golden fish" covered a distance of 50 m. After that, she thanked all present for their support over the years. Viachaslau Durnou, in turn, stressed that the experience and knowledge of Aliaksandra Herasimenia will be used further for the benefit of Belarusian sport.
The marathon started on August 16 at 6 p.m. at the stadium of the Republican center of the Olympic reserve in athletics and it will end today at 6 p.m.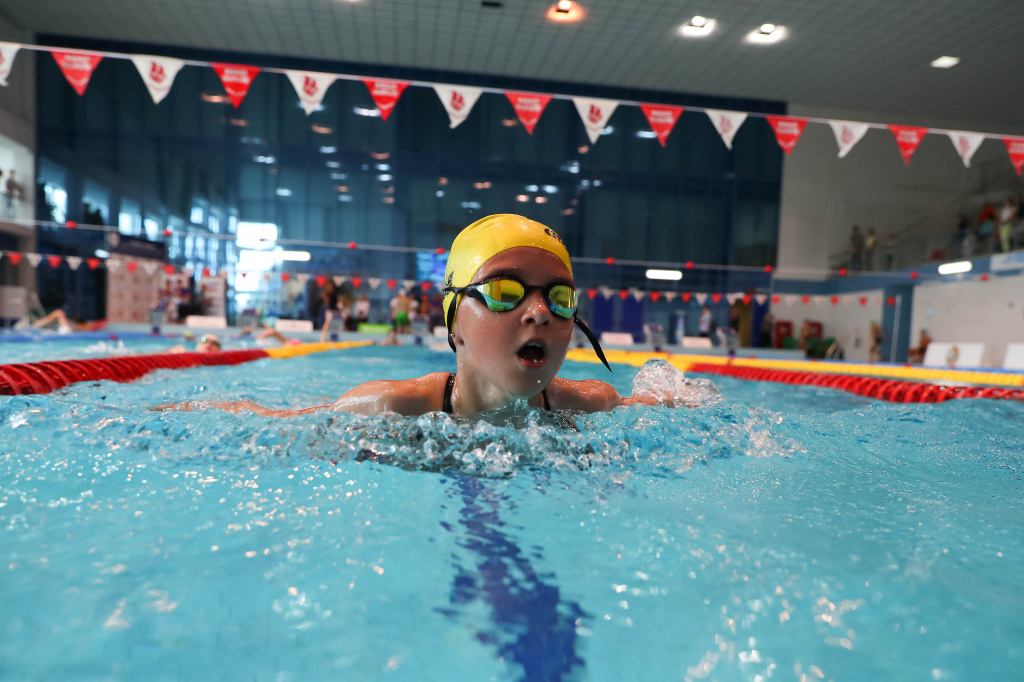 The action was attended by stars of Belarusian sports, team sports, representative of sports federations, media and iconic Belarusian brands. Aliaksandra Herasimenia, Nadezhda Skardino, Ekaterina Vandaryeva, Olga Hizhinkova, Darya Domracheva, Anastasiya Veremeenko, Marina Arzamasova, Alexandra Sasnovich, Marina Slutskaya, Dmitry Asanov, Vitali Rodionov and representatives of SKA handball club, BATE football club, Dynamo hockey club and other top clubs in the country are among them.
As a result of the project "24 Razam" charitable assistance from VOKA in the amount of Br 50 thousand will be provided to the international charitable public organization "Children. Autism. Parents" and the project "Sport inclusion", which is supervised by Aliaksandra Herasimenia.