Nerves of steel and stability are the key to success at the Olympic Games, Tokyo Olympic bronze medalist Alina Harnasko told the media during a home welcoming ceremony for the rhythmic gymnastics team at Minsk National Airport on 13 August, BelTA has learned.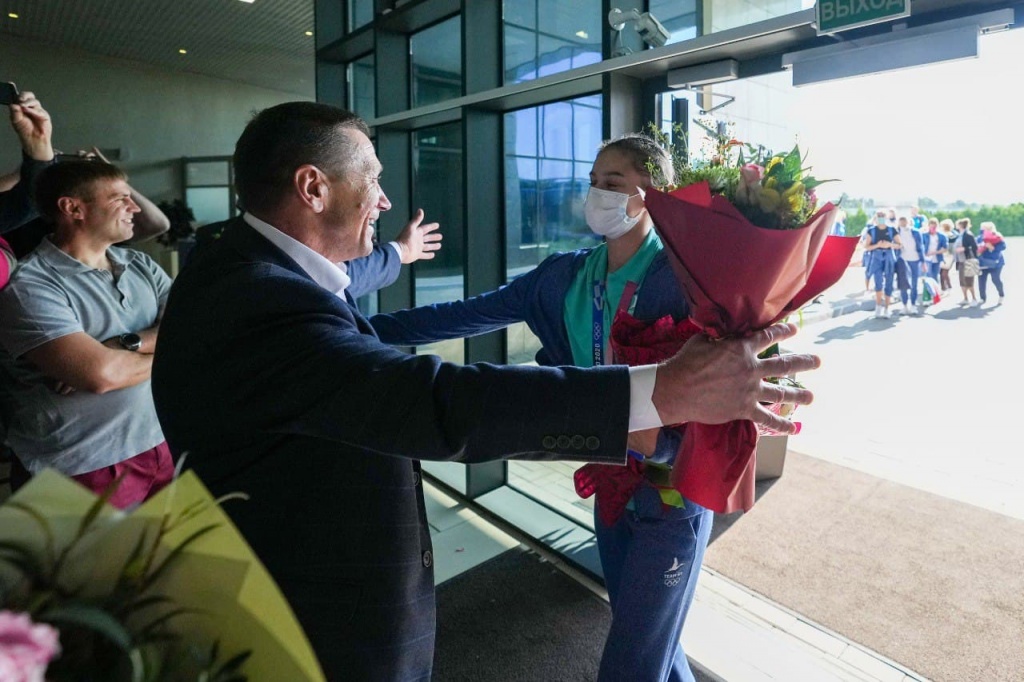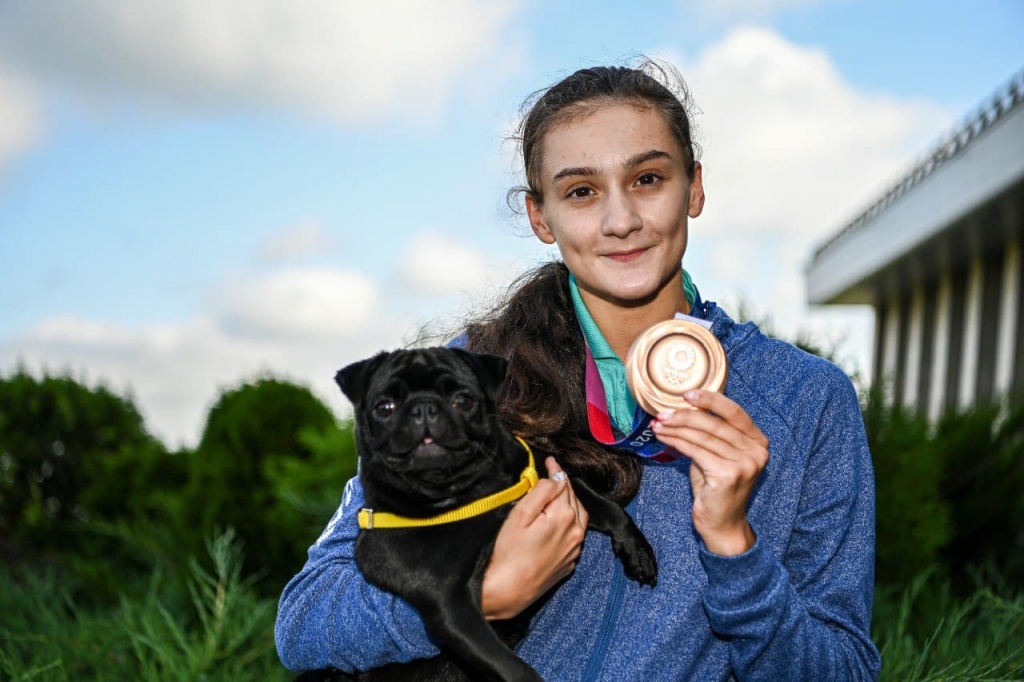 "In general, emotions are overwhelming. Thank you all very much for your support. We felt it, although we performed with almost no spectators. But we're used to it. It's been a tough year," Alina Harrnasko said.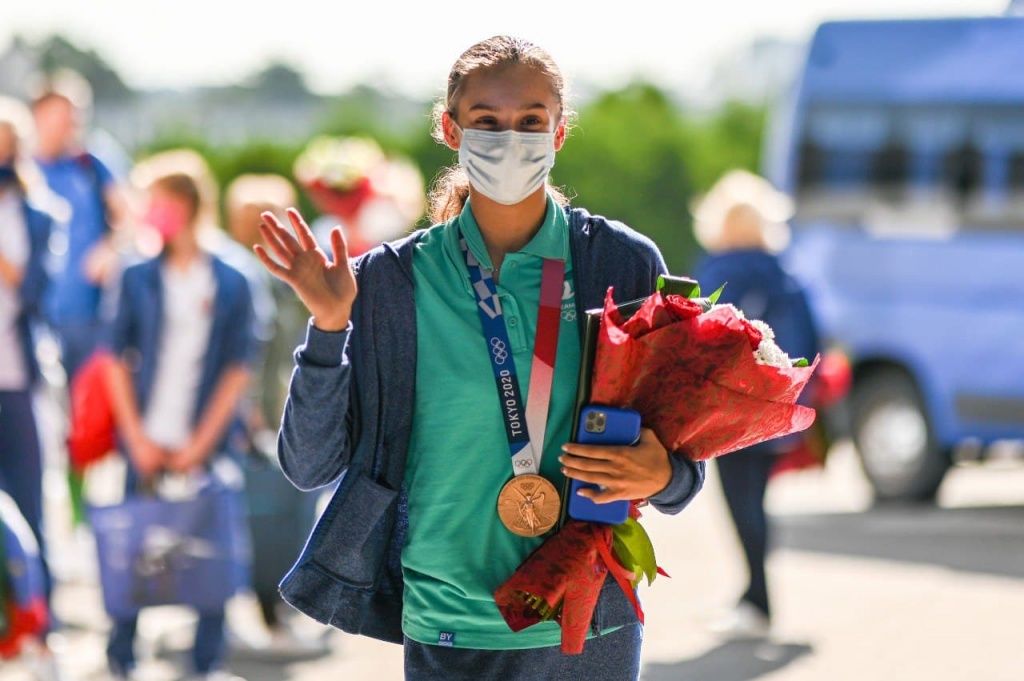 The athlete said that the medal was not an unexpected one for her. "Huge work, injuries, and recoveries are behind this medal. Nerves of steel and stability decide everything at the Olympics. It is the last routine - the ribbon, as Irina Leparskaya [coach of the national team] says, that makes the competition. The ribbon decided a lot. I made a mistake. I have a lot to work on now. In general, I did not know the results of my competitors, I just went out and did what I could. That helped me. No extra information in my head, just my performance. Later I learned the score that secured me a bronze medal," the athlete said.

Alina marked her 20th birthday in Tokyo. "I was not thinking about my birthday there. This medal was a great birthday present for me," she added.


Alina Harnasko repeated the success at the Tokyo Olympics in the individual all-around of Yulia Raskina, Inna Zhukova (both silver), Liubou Charkashina (bronze), who previously also became Olympic medalists since the independence of Belarus.
By BelTA
Photo: NOC Belarus and BelTA