The gold medal of the Olympic Games is a dream for every athlete. The only thing better than the medal is a feeling that this award was earned by sportsmen, sports school, teams and coaches. Handball is the most honored playing sports in Belarus. There are 8 Olympic champions who started their career in different parts of our country. Andrey Barbashinsky is one of them. He turns 50 on May, 4.
The future Olympic champion was born to be a leader but he had to face many obstacles on his career path. Andrey Barbashinsky told NOC Belarus Press Department his story.
– Andrei, which of your birthdays is the most memorable one?
– I had the best birthday party when I turned 6. Everyone from our yard was involved. My mother somehow got chewing gum in the mid 70-es. All the kids enjoyed the party. If we are talking about the more mature age then it will be my 18th birthday. I was already a promising player of SKA.
– There was a situation in your hometown Oshmyany when you nearly left handball club.
– Handball is honored sport in my town. It was nearly the only sport club in Oshmyany. Viktor Romulevich was my first coach. Back then coaches were visiting PE lessons in schools. That is how I was picked up by Viktor Romulevich. My height was 196 cm and due to that he put me on the goalkeeper position. I really enjoyed the process of the game but then was severely hit in the head with the ball. I have decided to leave.
– Did your coach persuaded you to return?
– Viktor Romulevich asked me to come back for a long time but I refused his offers. Then he offered me to join the team at the competition in Druskininkai. He let play in the field instead of the goalkeeper position. I scored my first goal and couldn't rest ever since. I played at the teams of all ages back in my hometown.
– How did you get in SKA?
– It was a long journey. I was playing with the Grodno region team at all republic tournaments and SKA noticed me at Republic Olympic reserves centre. At first, I was only invited to join the training session but soon enough they offered me to join them. My parents received the letter and then called me home to discuss it. My dad insisted on me joining the team. I was eager to join it. So I moved: young and ambitious in the capital.
– Did you think only about sports and SKA?
– Not only. But I took training sessions very responsibly. Shortly after joining SKA I was invited to join USSR national youth handball team with which I have won the World Championship. Nowadays it is nearly impossible to imagine a situation when the world champion is being benched. But back then the first team of SKA consisted of 5 Olympic champions. The competition was fierce but I made it. Spartak Mironovich used to give a new generation a chance. I was a valuable player of bot SKA and the national team. There were some times when I had to board a plane right after the arrival to make it from the competitions with one team to join the other team on training sessions.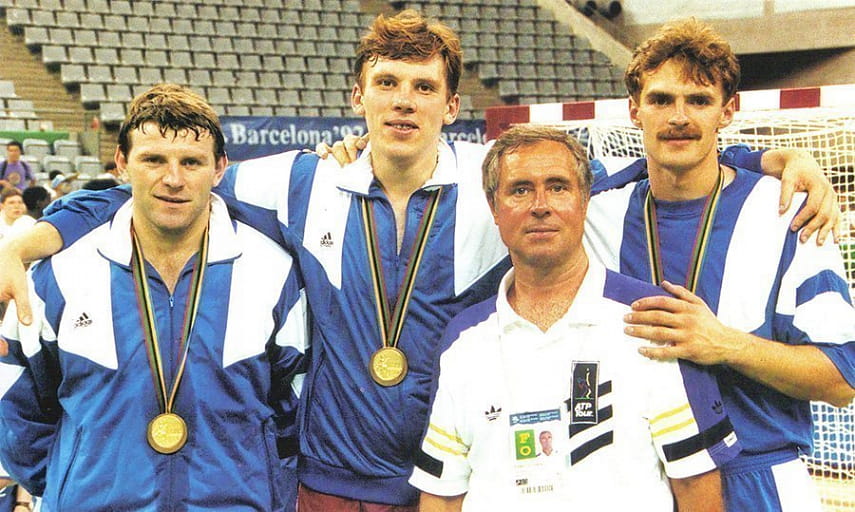 – The most important competition in your life is Barcelona-1992. Was your team among the front-runners?
– Our national team hadn't won any major competitions in two years before Barcelona. The front-runners were the national teams of Germany and Sweden. Two weeks before the Olympics we has won an international tournament. Everyone was shocked. In the first round of the Olympic Games we scored 10 to Germany. The most complicated game was against Sweden. Their roster consisted of world champions only.
– You had to go through some serious injuries. There was a situation when your appendix was removed and you have to play in 7 days.
– There were a lot of injuries but this one shows how loyal we were to the game. I was studying and my parents came to visit me. We had a dinner and then I was taken to a hospital. In 3 days I returned to trainings but I was hit in the stomach. Our 2nd roster coach Leonid Brazinsky was very concerned because we had a game against Krasnodar team. Our medics put a bandage on my stomach. We were winning in the game when I was hit in the stomach again. After the game my father took me back home. He tried to check my stitches were bust. We didn't panic and he brought me to regional hospital.
– When do you think our national team will perform at the Olympic Games?
– I am closely watching the games of our national team. The member of the team are very young and talented. The only national team among the former Soviet countries to join the 2021 World championship is Belarusian. I think our men team is able to qualify for the Olympics. It is very hard to get an opportunity to perform at such a competition with that many strong and talented competitors all over the world. That is why Olympics is the most wanted competition for sportsmen.
— You host an international handball competition in Oshmyany. Are there any ambitious young athletes?
– This competition is my favorite one. They take a lot of effort and energy. We try to invite teams from different countries. Last year our live video from the competition on Youtube hit 27,000 views. And I am proud of this achievement. It means we are doing something important. Every participant receives a memorable gift and 5-6 kids are being noticed by top coaches. We planned to host the tournament in April but postponed it to September. I'm sure it will be an interesting tournament.
– Are your children sportsmen as well?
– Matvei was invited to SKA and Zakhar is playing basketball. I am proud of them.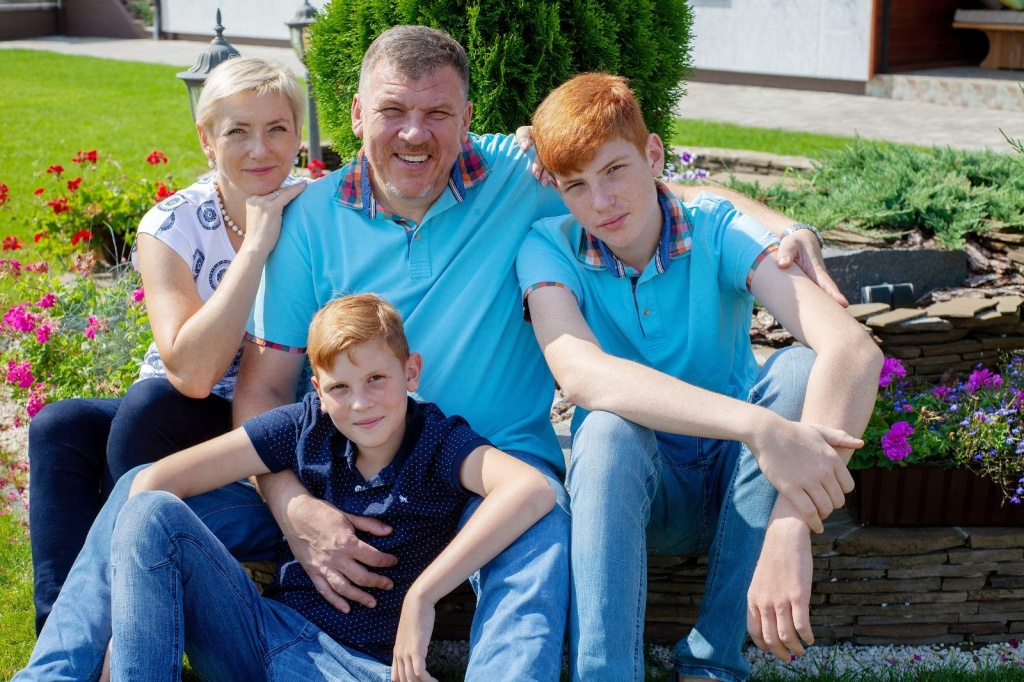 NOC Belarus Press Department
Photo: NOC, Handball Federation and personal archive