The closing ceremony of the Games of the XXXII Olympiad was held in Tokyo. The flag for Team Belarus was carried by pentathlon athlete Ilya Polozkov.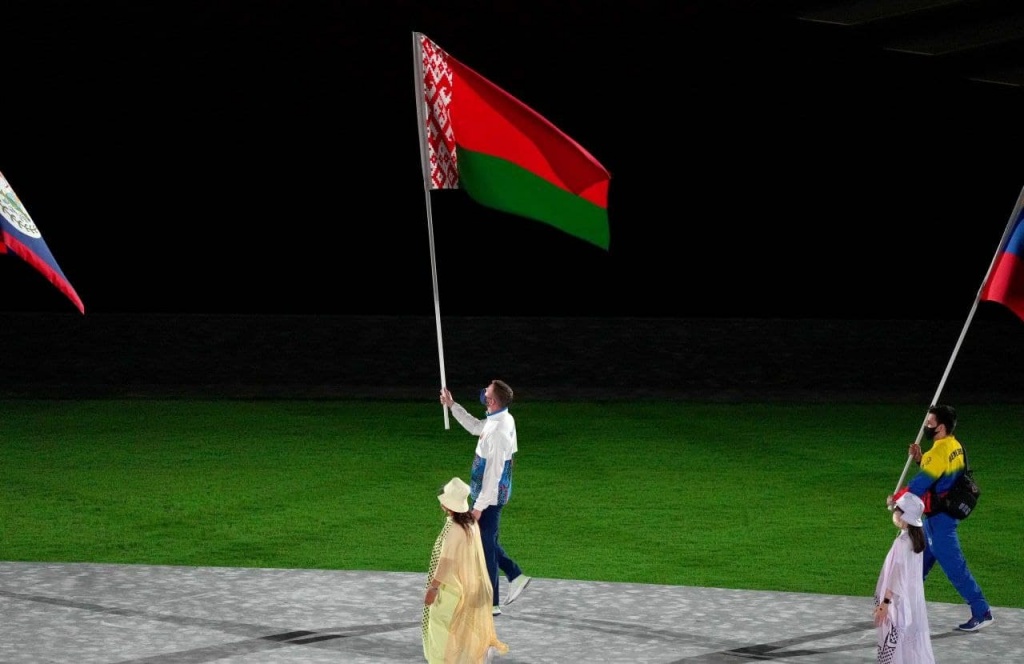 Team Belarus won seven Olympic medals:
1 gold medal – Ivan Litvinovich (trampoline gymnastics)
3 silver medals – Iryna Kurachkina (women's freestyle wrestling), Mahamedkhabib Kadzimahamedau (men's freestyle wrestling), Women's K4 team (Volha Khudzenka, Maryna Litvinchuk, Marharyta Makhneva and Nadzeya Papok)
3 bronze medals – Maksim Nedasekau (high jump), Vanesa Kaladzinskaya (women's wrestling), Alina Harnasko (rhythmic gymnastics).
President of the International Olympic Committee (IOC) Thomas Bach declared the Olympic Games in Tokyo closed.
"We did it – together. And now, I have to mark the end of this most challenging Olympic journey: I declare the Games of the 32nd Olympiad closed. In accordance with tradition, I call upon the youth of the world to assemble three years from now in Paris, France, to celebrate with us the Games of the 33rd Olympiad," Thomas Bach said.
He thanked Japan for hosting the Games amidst the pandemic.
The closing ceremony of the Summer Olympic Games was held at the National Stadium in Tokyo without spectators.
The Tokyo Olympics, which was held from 23 July to 8 August, featured 339 medal events.
Press service of Belarus' NOC
Photo by Belarus' NOC