Krystsina Tsimanouskaya finished second with 11.36 seconds in Women's 100 meters. According to the photofinish the Slovenian athlete Mihalinec Maja came first to the finish line (11.36). The bronze went to the Greek athlete Rafailia Spanoudaki Chatziriga (11.61).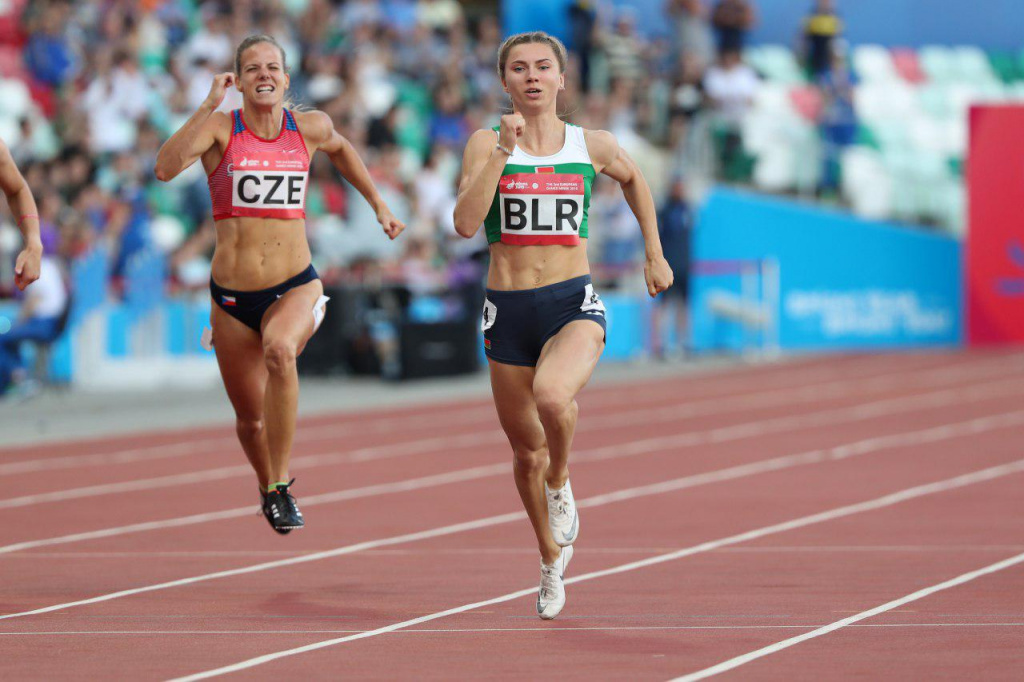 Nastassia Mironchyk-Ivanova reached 6.71 meters in her best attempt in Women's Long Jump, securing silver medal. Gold went to the Russian athlete Yelena Sokolova (6.76), the Ukrainian athlete Maryna Bekh-Romanchuk claimed bronze (6.58).
Vitali Parakhonka also clinched silver in Men's 110 Hurdles, with a time of 16.38 seconds. The Italian athlete Fofana Hassane finished first with an overall time of 13.60 seconds, and the Greek athlete Douvalidis Riks Konstantinos took bronze (13.72).
Congratulations to the athletes and the whole Belarus athletics team!
Press Service of the NOC Belarus
Photos: BelTA