The judo section started working on the basis of F. Skoriny Gomel State University.. Everyone without age restrictions can come to the new gym for classes.
"From the whole" Igor Makarov Judo School "I would like to thanks of the F. Skorina State University, rector Sergei Khakhomov, the entire department of physical education, headed by the dean and wonderful person Sergey Sevdalev, for the opportunity to open a branch of the"Igor Makarov Judo School"in the walls of this University. Our students got the opportunity to train in such wonderful conditions. Now we will grow a healthy nation together! "Said Igor Makarov.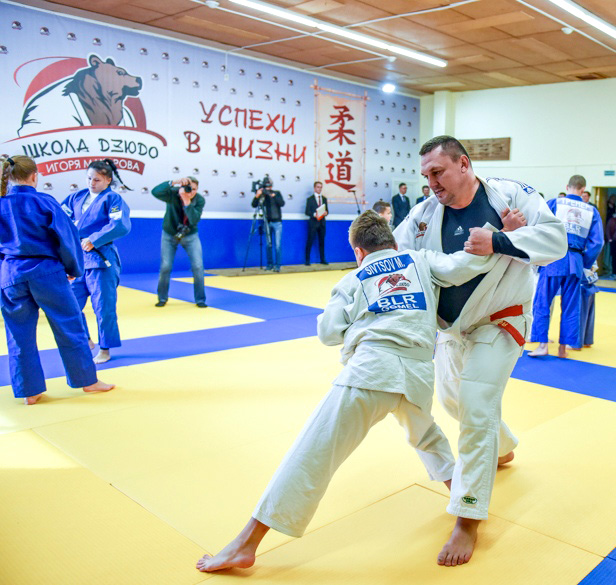 In 2019, more than 1800 young Gomel residents practice judo, 27 Gomel athletes are part of the country's national judo team.
"Igor Makarov Judo School" was opened in 2014 by the initiative of the Olympic champion. Over the past five years, young athletes are engaged in three branches, and a new gym at the . F. Skorina University will expand the capabilities of the school.