Marketing is part and parcel of modern sport. The role of marketing was discussed at an international conference that concluded at the National Olympic Committee of the Republic of Belarus on 29 April.
Leading Belarusian and Russian experts offered their recommendations on how to launch and promote a sports brand to representatives of federations and clubs in various sports. Marketing strategies in the new environment were also discussed.
The experts shared best practices of working with spectators, using marketing and branding tools in organizing sports events and preparing facilities for hosting sports events.
The participants of the conference were welcomed by Acting Secretary General of the NOC of Belarus Kseniya Sankovich. She expressed hope that all the participants will be able to learn something new and useful at the conference.
"The conference is a great chance to get together and exchange contacts with people working in marketing. I really hope that following the conference, we will be able to launch interesting and cool projects," said the two-time Olympic medalist in rhythmic gymnastics.
Newman Sport managing partner, co-founder of HOT SPORT, IRONSTAR and ROSA RUN Vladimir Voloshin noted that he is still under the impression of the National Athletes Forum held on 28 April, and he saw once again that each athlete has a unique experience. "Many people have come to this marketing conference, part of them was with us in 2021, some are already translating new knowledge into practice. This suggests that the conference has a strong impact. Marketing comes to play an increasingly important role in sports. While in Minsk, I shared my experience of applying new technologies and working with analytical data in order to create new products and to build a better understanding of the needs of fans who come to our competitions," Vladimir Voloshin said.
Head of the Marketing Department at the NOC of Belarus Vitaly Ostrovsky noted that the conference was important given today's situation in the world. "There are a lot of issues in sport today. Yesterday, the National Athletes Forum in Minsk looked into the issues of athletes' development in the current realities. The marketing conference focused on such problems as the outflow of specialists, sponsorship contracts, violation of partnership agreements, and departure of some foreign players who were engaged in financing of our sport. We have a number of pressing issues that need to be addressed and an understanding of how we move forward. We invited authoritative speakers from Russia and Belarus, organized a video link with Bahrain, during which Mohammed Shahid, President of the BRAVE Combat Federation, the fastest growing MMA promotion, spoke about his experience of developing a sports brand. I am sure that the topics that were touched upon are very important for Belarusian sport," Vitaly Ostrovsky said.
Mohammed Shahid, President of the BRAVE Combat Federation, Advisor to the Prince of Bahrain, took part in the conference via a video link. He spoke about this fast growing project and noted that they were not going to suspend Belarusian athletes from competitions under its auspices.
"Our vision is unity through sport," he said. "I call on all other organizations to adhere to these principles, to stay together, to unite and not divide or call for conflicts through sport.
Our federation held competitions in Belarus, and your athletes took part in our tournaments. We believe in the spirit of sport, and the new generation sees the values we want to convey to them.
The younger generation wants to see how athletes act in the spirit of Fair Play, shake hands and hug after the fight.
If there is a tendency towards dividing, then we at BRAVE CF stand for uniting. We do not exclude athletes from other countries. We held one of the best tournaments in Belarus, and unity and friendship remain our main goal. We are not going to deviate from these principles," Mohammed Shahid said during the conference.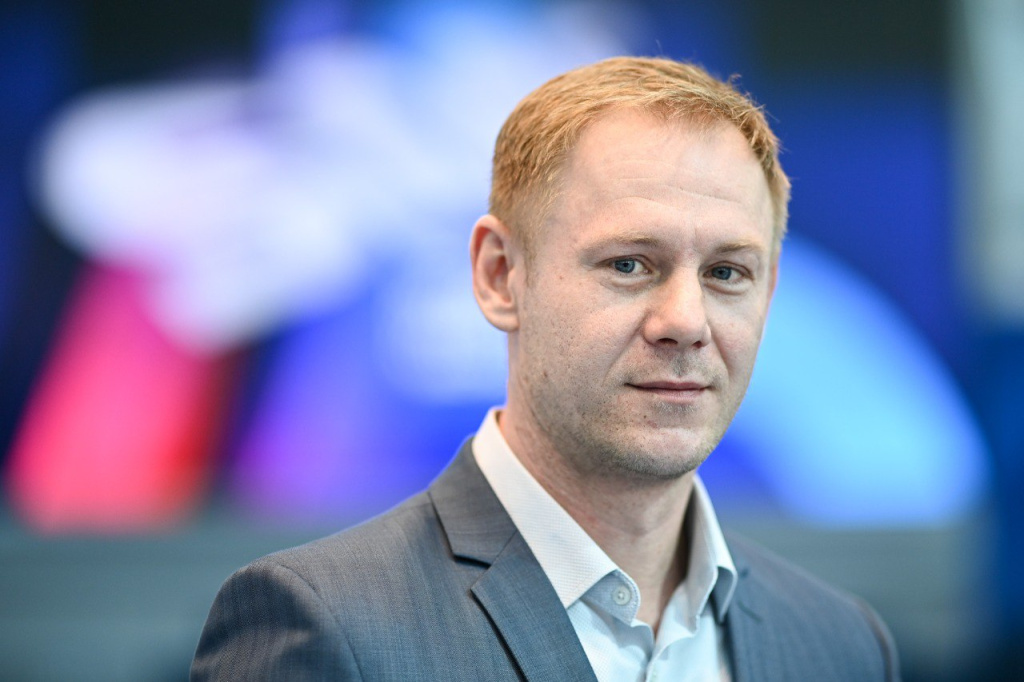 According to Secretary General of the Belarusian Handball Federation Andrei Baletsky, the situation with sports marketing has changed and it is important to discuss new trends in this sector today. "Earlier it was possible to attract advertising media products from European partners alongside Belarusian representatives (handball, as we know, is more developed in the Old World), while now we have to work mainly on the Belarusian market. There are many potential partners interested in advertising, ready to participate in sports projects. In team sports, not everyone is ready to invest in monetization in social networks, but it is possible to use the opportunities of advertising partners for cross promotion. This will help you reach your target audience and increase interest in your sport. Now we are setting up a unified handball league with Russia. It is an alternative project to the European Cups. There are certain positive aspects for the development of handball in our countries here," said Andrei Baletsky.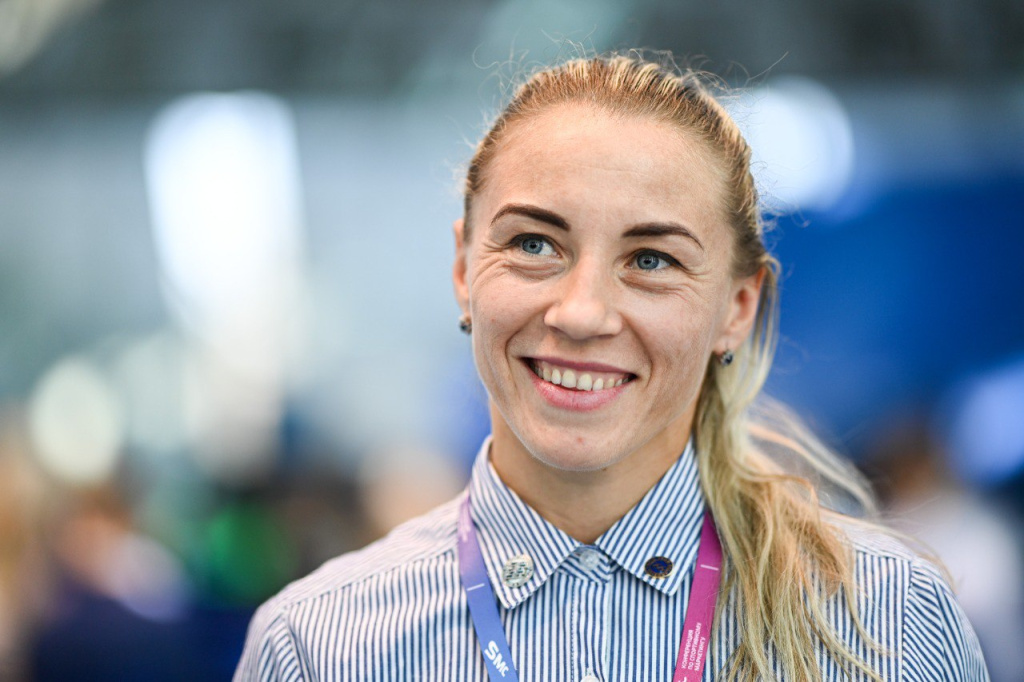 Anastasiya Prokopenko, a bronze medalist in modern pentathlon at the 2008 Olympic Games, shared her opinion on the conference and the athletes' forum held at the NOC of Belarus.
"It is always great to learn about new trends in sports from various experts. From my experience as a professional athlete, I would like to note that I do not always have time for new technologies. In my opinion, experts should promote athletes. The conference on marketing was preceded by the National Athletes Forum, where leading Russian athletes had a lot to say. Aleksandr Karelin, Yuri Borzakovsky and Sofiya Velikaya are the idols of many. I fully support their call to be patriots of one's country, to believe in one's strength and capabilities. This is the only way to succeed, and not only in sports," the Olympic medalist said.
Speaking at the marketing conference were: Vladimir Voloshin, managing partner of Newman Sport, co-founder of HOT SPORT, IRONSTAR and ROSA RUN; Mohammed Shahid, President of the BRAVE Combat Federation, Advisor to the Prince of Bahrain; Aleksandr But-Gusaim, Director General of the Dinamo National Olympic Stadium who shared his experience in organizing the A-Football Fest fan-zone of the European Football Championship; Anton Laptev, an expert in sports marketing, director of client services department of FC Lokomotiv (May 2021-April 2022); Andrei Markov, Director General of My Sport.
Press service of the NOC of Belarus
Photos courtesy of the NOC of Belarus