The Vytoki cultural and sport festival debuted in Lida and became a real holiday for residents and visitors of the town. On the day of the official opening the Start sports complex was crowded since the very morning. Everyone wanted to take part in sports quests, to receive interesting and useful prizes.
Children together with their parents took an active part in competitions across more than 30 sites. For example, the competitions in athletics were held by Olympic champion Hennadiy Avdyeyenko and in weightlifting by Evgeny Nazarevich, one of the leading athletes of Lida.
Seven-year-old Evgeny Yurgilevich attended such a big festival for the first time. He dreams of becoming a famous karate fighter and go to the Olympic Games. "We show our moves and techniques and we also visit other sites. This is very interesting, my friends and I tried to visit as many as possible. I was invited here because I won first place in a competition," the future champion said.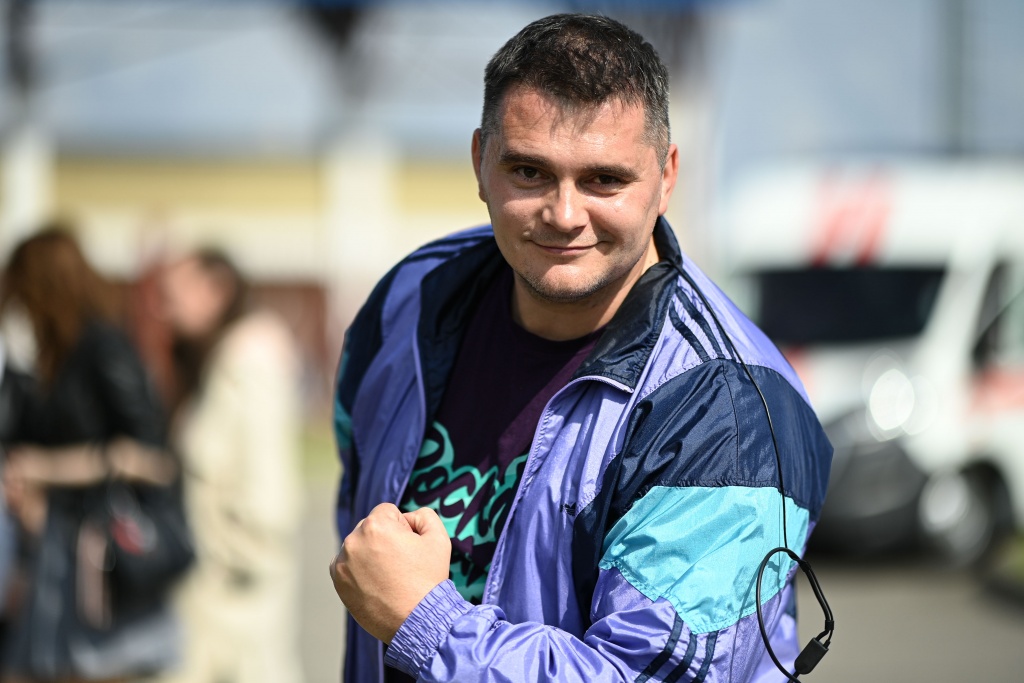 Such a large-scale celebration was held for the first time in the region. Break-dance artist Aleksandr Voynov said that such events are much needed in small towns. "Our break dance site was one of the most popular, young people like this dance. We are ready to take part in the festival again and again," he said.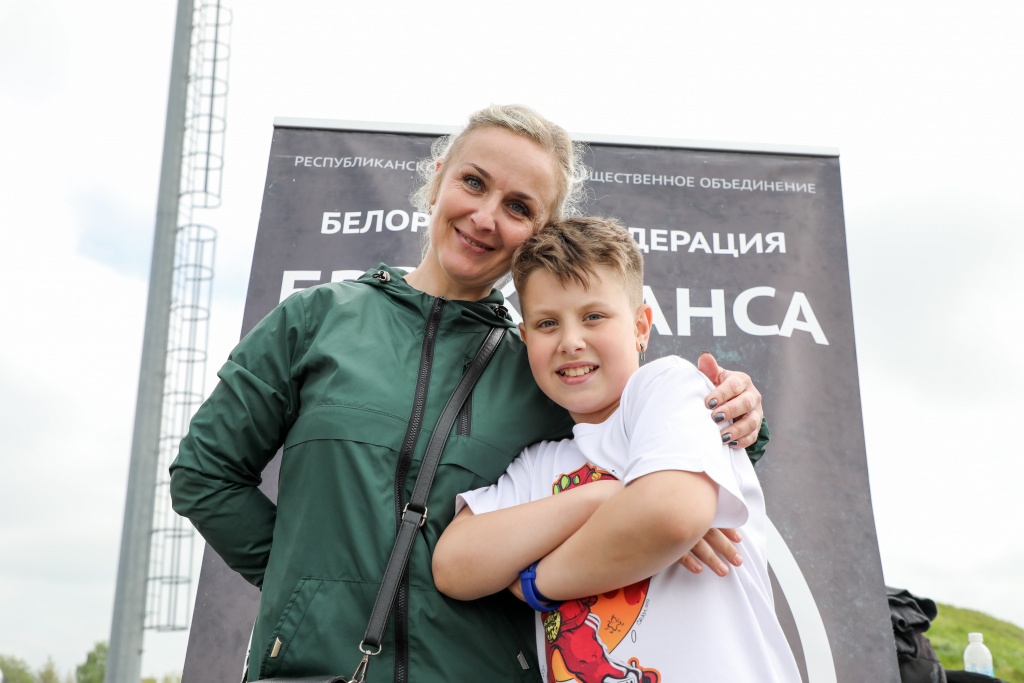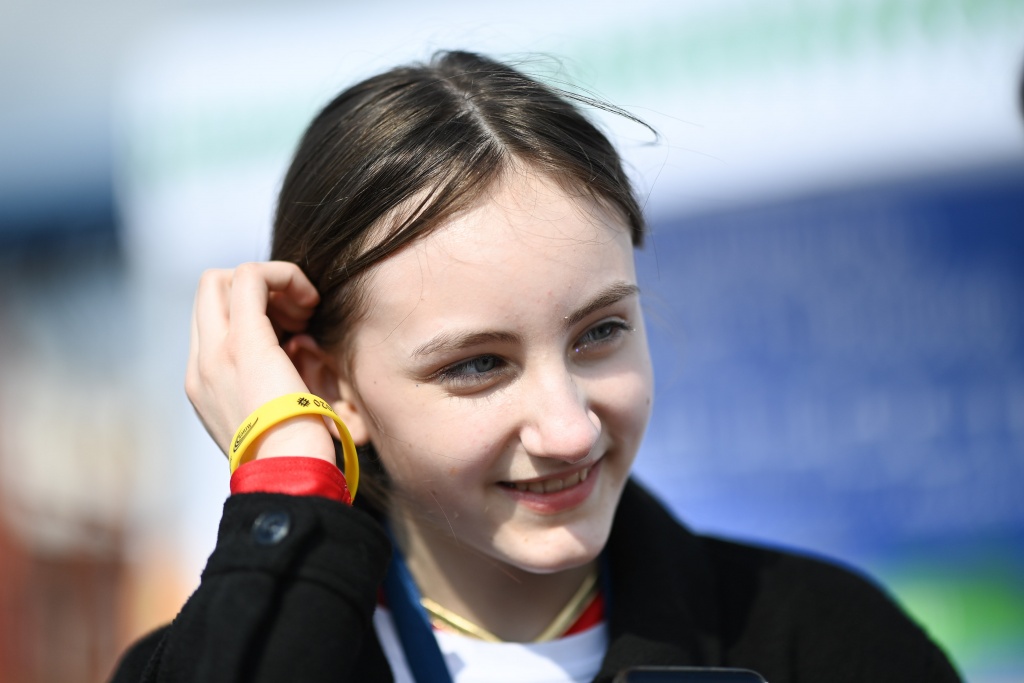 The site of the Belarusian Olympic Academy was crowded too. Children were busy solving crosswords. "I am from Grodno and tried to take part in as many competitions as possible to get a memorable prize about Lida and the great time we had here. The festival is super! The weather was good too," said Sofia from Grodno.
Anastasia Malyavko was actively rooting for the kids. "For Lida this is a huge event. My two kids go in for football, I actively support them. They loved the festival. There were a lot of guests, everything was wonderful."
Svetlana, a mother of many children from Lida, lauded the good organization of the festival for children. "It is not often that you have a chance to attend such a festival. The coach told us about Vytoki. We are happy that we came. This is a great movement!" she said.
The results of creative projects were summed up at the end of the festival. Yesenia Khoborova won the children's drawing contest. Anna Soboch was second and Anastasia Zakharchik third. Nadya Logvinova, Diana Malyavko and Sona Akopyan were best among vocalists. The main award of the senior singing contest went to Andrei Panisov, the second diploma to Yulia Vinnik, and the third prize to Ilona Matskevich.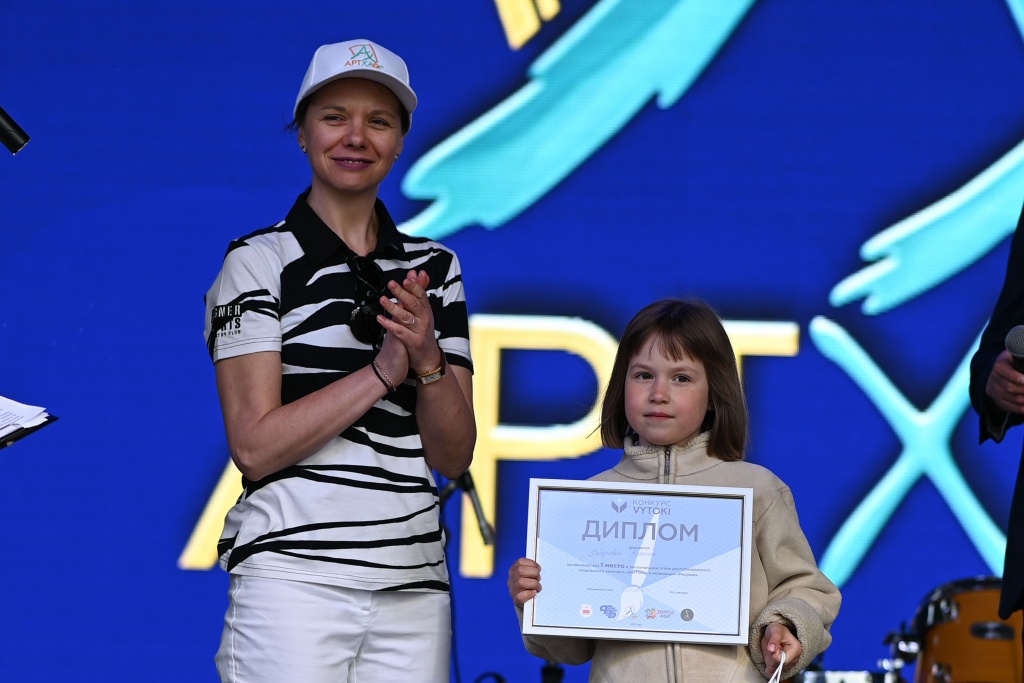 The festival wrapped up with an evening concert featuring Belarusian pop stars.
The Vytoki festival will continue in Vitebsk Region. The next host is Orsha on 3-5 June.
The organizers of the Vytoki festival are the National Olympic Committee of Belarus, the Federation of Trade Unions of Belarus, the Arthaos and BelBrandAudit companies.
Belarus' NOC press services
Photos by Belarus' NOC SB. Belarus Segodnya
Grodno Regional Executive Committee and Lida District Executive Committee