The four-time Olympic champion in biathlon, Hero of Belarus, Darya Domracheva noted the importance of such events for the all family.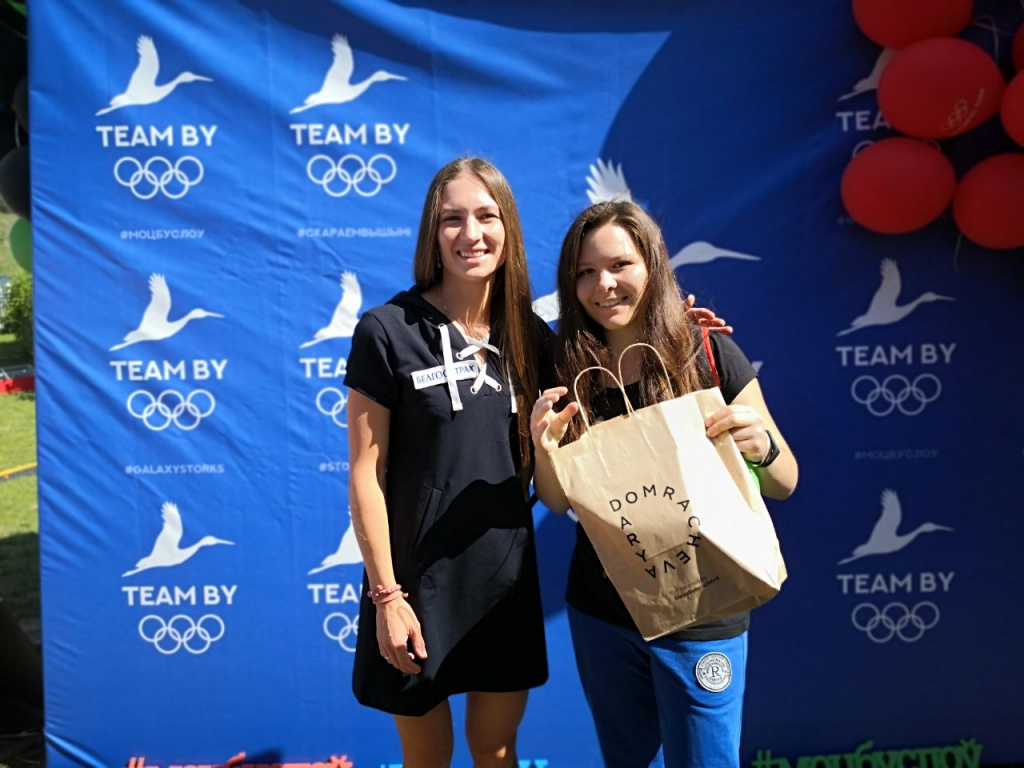 "International Olympic Day unites the whole world. The end of August is suitable for a joint sports festival: families with children have already returned from their holidays, are preparing for the new school year. The guys are ready to try out new sports, choose the most suitable for themselves. It would be great if in the future we came and supported them at major international competitions," - said Darya Domracheva.
"The Olympic day in Minsk is filled with a sports atmosphere, serious competition for prizes is taking place at each of the venues, specialists will be able to see young athletes in action, and this applies not only to cycling. Such sports holidays should be held more often," - said Natallia Tsylinskaya.
Olympic champion in weightlifting Leonid Taranenko said that at such large events there is an acquaintance for children with sports. "The II European Games turned out to be important and very colorful, which set the tone for the entire sports summer in Minsk. During International Olympic Day, we see how interesting this is for the younger generation, so we are moving in the right direction: more adherents of a healthy lifestyle are a healthier nation," - said Leonid Taranenko.
Multiple winner of the World and European Sambo Championships Andrei Kazusenok noted the unique opportunities of the International Olympic Day. "During the sporting event, everyone can try different kinds of sports. For a child, this is a good opportunity: I didn't like one type and moved to another. The great atmosphere and many venues make this festival one of the largest," - said the famous sambo wrestler.
The decision to hold Olympic Day was made in January 1948 at the 42-nd session of the IOC in St. Moritz (Switzerland).
Major events are held annually on June 23. This day is chosen to perpetuate the date of the creation of the International Olympic Committee (IOC) - June 23, 1894.
The IOC invites National Olympic Committees to independently choose the date of a sporting event in their country, without strictly adhering to the historical date.
The motto of the International Olympic Day - Move! Discover! Study!
The official event hashtag - #OlympicDay