The success story of the Olympic Champion in canoe sprint – Raman Piatrushenka – can become an inspiration for many boys and girls who are just taking their first steps in sports in small towns of Belarus and dreaming of gold medals. On December 25, the legendary rower turned 40 years old, but Raman still keeps his eye on the starts in Tokyo, where he'd like to go as an athlete.
In his native Kalinkovichi, he grew up as an ordinary boy, tried to engage in various sports. His first coach was Dmitry Klevakin. In 1998 the future champion started working with the famous coach Vladimir Shantarovich. Raman had no idea that he would have to train under the supervision of the best coach of the Soviet Union's reserve team. Over time, the coach saw in Piatrushenko a real master of the canoe, who can win a short sprint and a stayer distance. Fans and journalists have confidence in Raman Piatrushenka: he returned with medals from every major start. During his career, Raman has four Olympic medals: gold, silver and two bronze. On the eve of his anniversary, he told the NOC press department about his plans for 2021.
- Raman, are you satisfied with your career or would you like more Olympic medals?
- Frankly, many dreams have come true. I understand, that in canoe sprint competition is high, so each medal has special value to me. I have been in the national team for almost 20 years – since 2001. I think, no one is ashamed of my performances at the Olympic Games, World and European Championships.
– What was your the most shining moment?
– We have already asked this question many times with the guys from the national team. We concluded that these are the Games in Athens. There was the first bronze medal paired with Vadzim Makhneu. Then everything was for us for the first time: participation in the Games, a big sport event, the serious attention of the media and fans. Also, the performance in Athens is the most exciting experience because we understood that the years of hard work were not in vain, we were able to climb to the Olympic podium. Many people wonder why it's not Beijing 2008!? Over time, the youthful euphoria passed. We had already gone to China as experienced athletes and favorites of the competition. I think, no one will deny it. Therefore, when we won gold in the four-man kayak and the next day bronze in 500m paired with Makhneu, emotions were certainly present, but they were different. This is like figure skaters who perfomed their program, did everything right and did not let anyone down.
– Do you regret missing the Olympic Games in Rio, which would have been your fourth?
– A lot has already been said about it. The national canoeing team did not get answers to many questions. The decision not to allow us to participate in the Games in Brazil hit many athletes who were betting on these starts. I also planned to take a medal in Rio, but I already had Olympic medals in my collection, these competitions were the next in my career. And I just feel so bad for the guys who were counting on serious results, the starts in Rio was the only chance for them.
- Raman, in recent years you have been training alongside the new generation of rowers. What do you think of their potential?
- We have always had enough talented guys in our team, and they are still there. Some could have revealed themselves in 2020, but the pandemic, of course, changed the plans. Based on my experience, I want to note that only hard work will allow them to succeed. Many boys, with whom we started practice canoe sprint together, were superior to me, but only a few remained and reached professional sports.
Longevity in sports depends on the athlete. What matters is how he approaches training, recovery and competition. A lot has been said about this, I try to follow these principles and remain in good athletic condition at the age of 40.
- Are you planning to go to the Games in Tokyo?
– I do not exclude it. Now I am preparing in China at the suggestion of my colleagues. If the national team of Belarus needs me in the Olympic season, then, of course, I will respond to the invitation and perform in Tokyo. If it doesn't happen, there is an offer from China, which I plan to use.
– Did the family stay in Mazyr?
– My family is used to the fact, that from year to year I am at training camps, during a year I am at home for 2.5-3 months, so my departure to China they took it with understanding. We are in touch, I am interested in the affairs of my son Yaroslav. He also tries himself in sports, but I do not insist on canoe sprint. Now Yaroslav is more passionate about football, snowboarding, and eventually he will make his choice.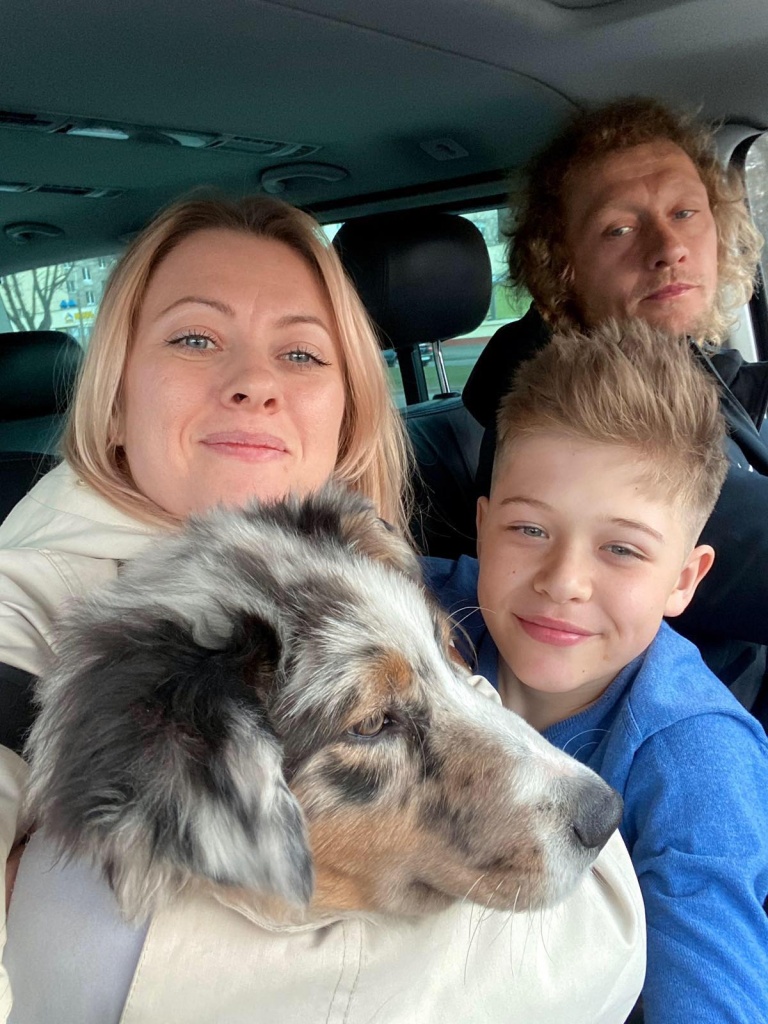 - One of the hobbies that determined the path in the canoe for you is fishing. Is this still your main hobby?
- Of course. I am an experienced fisherman. The team and my friends know it. I have everything for fishing: rods, tackles, feeders. I can talk about my hobby longer than about canoe sprint. I can advise where to fish and how to attract fish. I would like to note that fishing is also a recovery process, you unload psychologically after hard training. You can ask for advice.
Press department of NOC Belarus
Photo by archive