On June 24, the fourth day of competition at the 2nd European Games, judo tournament continued. Belarusian athlete Maryna Slutskaya won the gold medal in Women's Heavy weight +78 kg category! Maryna also won the European Championship, which is held at the same time as the European Games.
2017 European Gold Medalist brilliantly performed in all the preliminary rounds, in the semifinals she was stronger than the Azerbaijan athlete Iryna Kindzerska. And in the Gold Medal match, Maryna needed additional time to finally defeat the judoka from Bosnia and Herzegovina Larisa Ceric – 10s1-0h.
Maryna Slutskaya: "The bout was a very hard one. Larisa and I met many times. It is impossible to say who's the dominant athlete in these bouts. Of course it is a great responsibility to compete at home. We were both cautious. My coach Leonid Fedorovich said before the fight to take the time to think and do what is required. This fight was not marked by a spectacular throw, but it definitely was a difficult one. And it is through these bouts that the real character opens up. I won the European Championship for the second time and became the champion of the European Games. This is a good indicator that we are doing everything right and are going in the right direction. "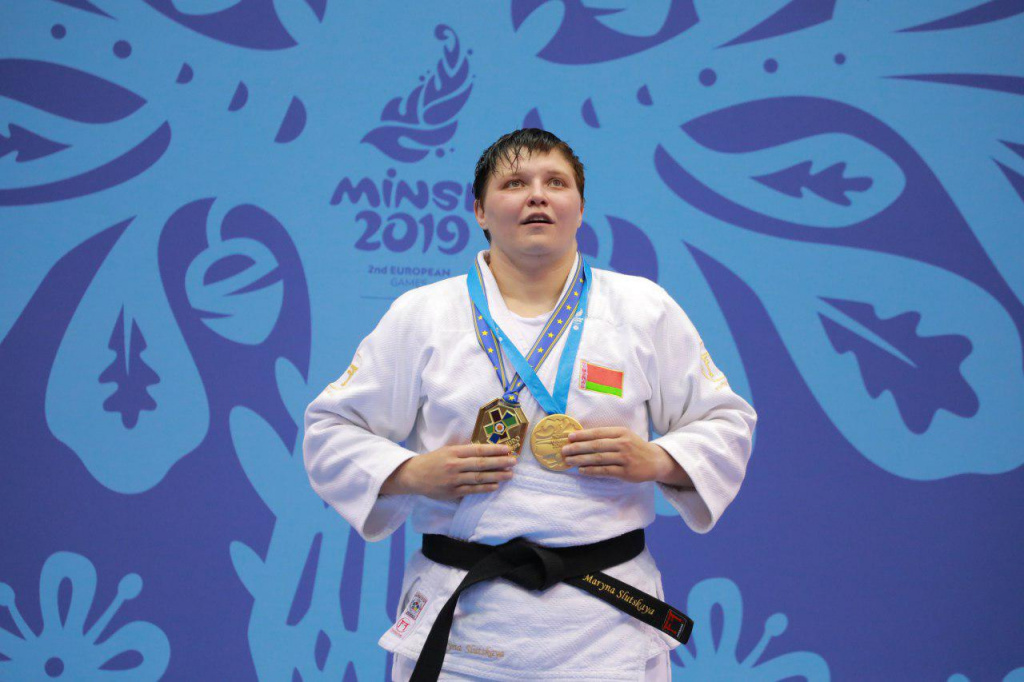 This is the first medal for the Belarus judo team and the 11th gold medal out of 35 medals for the Belarusian national team.
Congratulations to the athlete and the whole Belarus judo team!
Press Service of the NOC Belarus
Photos:BelTA