On 1 October, a meeting of the NOC Executive Committee was held at the headquarters of the National Olympic Committee of the Republic of Belarus, which addressed a number of issues about the organization's activities.
In particular, the famous Belarusian tennis player, the Olympic champion of London-2012 on the mixed doubles Maksim Mirnyi included in the Athletes' Commission.
Also, at the meeting was discussed the additions of Amendment to the Regulation on Awards of the NOC of Belarus.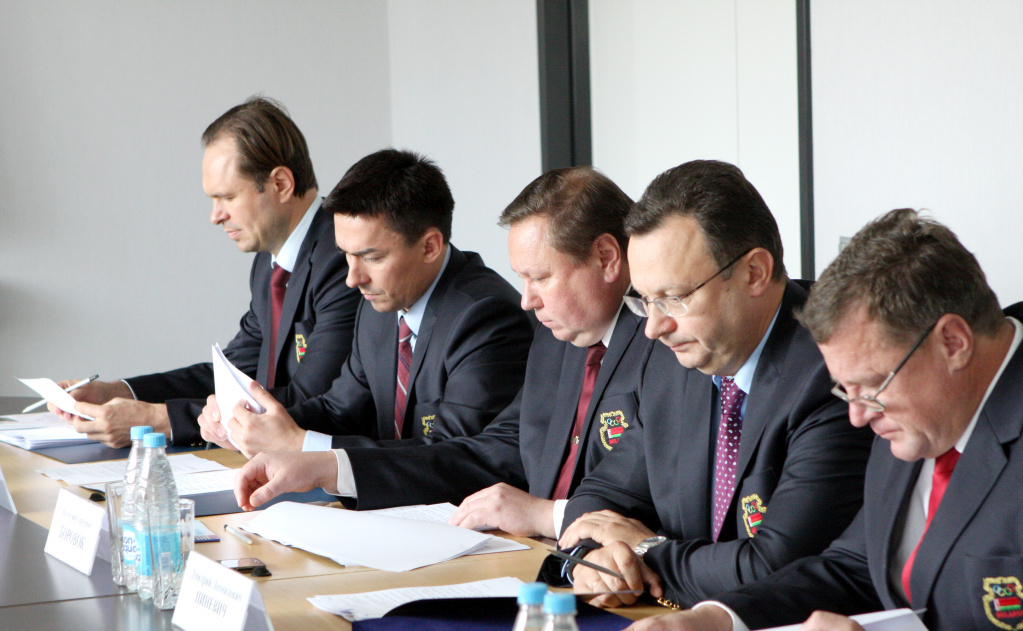 For reference:
The Athletes' Commission a public, collegial, recommendatory body to the NOC of Belarus, is created and operates in accordance with the Charter of the organization.
The main tasks of the commission are to make proposals on determining the priority areas of the authorized activities of the NOC of Belarus in the field of worldwide support for Belarusian athletes. The Commission promotes support for Belarusian athletes who have finished their careers in sports; attracts athletes to various organizations; promotes their employment.
The Athletes' Commission interacts with the Athletes' commissions of the International Olympic Committee (IOC), European Olympic Committees (EOC), as well as republican sports federations (unions, associations).
The composition of the Athletes' Commission: Dmitry Dovgalenok, Maxim Sinitsyn, Aliaksandr Bahdanovich, Dmitry Dashchinsky, Tatyana Drozdovskaya, Siarhei Dalidovich, Vasilisa Marzalyuk, Roman Petrushenko, Viktoria Chaika and Maksim Mirnyi.